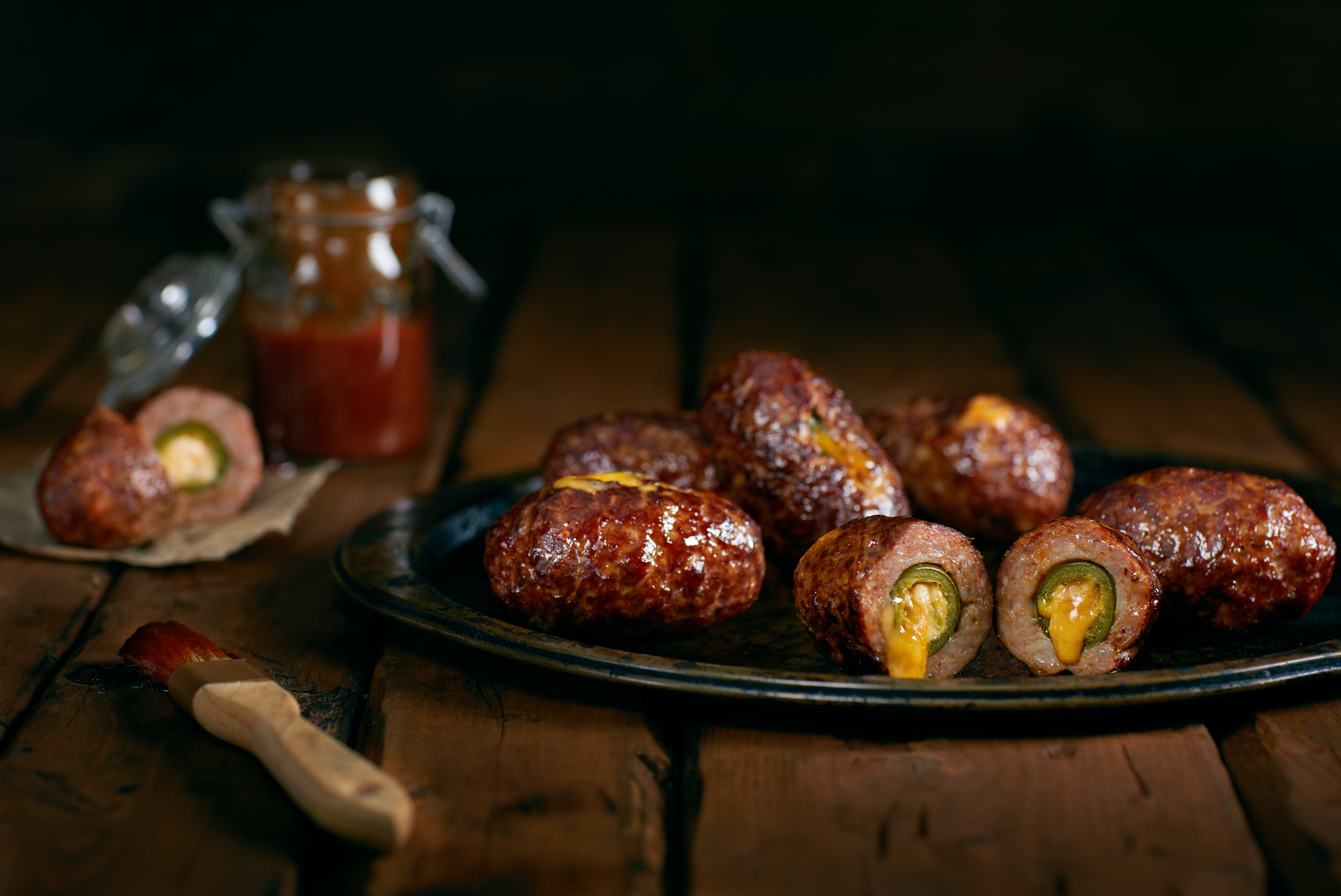 Ingredients
12 Jalapeños
1 cup - Cream cheese
1 cup - Shredded cheddar cheese
2 ½ lb - Sausage meat
Wood chunks, preferably hickory or pecan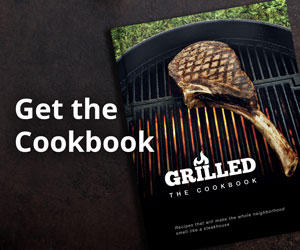 Preparation
Preheat your smoker at 250°F. If you are using a regular kettle grill, have a small pile of hot coals on one side and nothing on the other, then adjust the air vent so it's almost closed. This should bring the temperature down to about 300 – 350°F.

Cut each jalapeño's top off and remove the seeds using a jalapeño corer or a vegetable peeler.

Mix the cream cheese and shredded cheddar cheese together, then stuff the mixture inside each jalapeños.

Form 12  sausage meat patties of about 3 to 4 inches of diameter, then roll a jalapeño in each meat pattie rounding off the extremities so it looks like an egg.

Cook in the smoker for about 2 hours at 250°F or 1 hour at 350°F using hickory or pecan wood chunks. You know they are done when the exterior is roasted and cheese starts coming out of the meat.
Serve with ranch or blue cheese dipping sauce