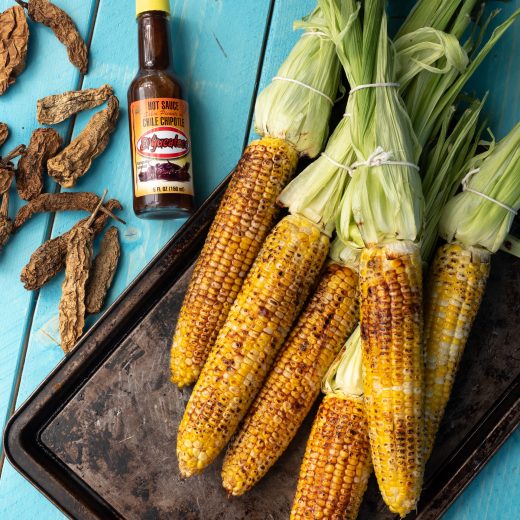 Launching into cooking for guests can feel like a race against time, but with the right recipe, you can deliver a smokin' side dish without sweating over a precise cooking timer. Enter my go-to: Chipotle Grilled Corn on the Cob. Boasting robust and familiar flavors, this dish transforms a familiar staple into an upgraded grill-masterpiece. The perk above all else is the simplicity. This recipe doesn't require an extensive array of artisanal seasonings or lengthy pit-smoking protocols. All you need are four straightforward players: corn, chipotle sauce, butter, and lime juice. As someone who thrives on juggling multiple tasks effectively, I love that this dish is a cinch to prepare alongside other dishes. The grill does the lion's share of the work, while you can focus on cocktails, mains, or simply entertaining your guests.
Here's another nugget: the process of husking the corn unveils a handy little trick. By simply pulling back the husk and securing it with butcher's twine, you create a natural handle. This makes tackling these flavor-packed morsels as effortless as it is enjoyable. The result is corn on the cob that proudly flaunts a smoky, barbecue persona. When I've got some stashed in the fridge, a sprinkle of Cotija cheese also adds an extra layer of savory satisfaction. So fire up your grill and savor the simplicity, the backyard-friendly convenience, and most importantly, the lip-smacking flavor that this dish delivers. This is down-to-earth grilling with an unmistakably gourmet swagger. Fire it up and enjoy!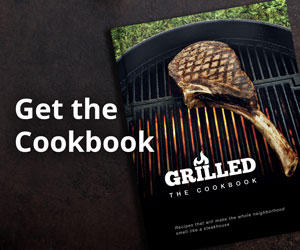 Preparation
Preheat your grill for a two zone cooking. If using a charcoal grill, pour a chimney of hot coals over half of the bottom charcoal grate and leave the other half empty. If using a gas grill, turn half burners to high and leave remaining burners to the off position.

In a skillet, heat the Chipotle sauce and lime juice then add the butter and continue to whisk until fully melted. Set aside.

Gently pull back the husks from each ear of corn, like peeling a banana, and tie with butcher twine to form a handle. Remove silk with your hands.

Arrange the ears corn on the grill so that the corn is right above direct heat and the husks are above indirect heat. As an extra safety measure to prevent the husks from catching fire, you can place a sheet of aluminum foil between the husks and the grill grate. Grill corn, rotating every 2 minutes, until fully cooked. About 8 to 10 minutes in total.

Brush corn with the chipotle lime butter mixture and serve.