Ingredients
1 Whole chicken, 2 to 3.5 lb, cut in halves
2 cup - Apple cider vinegar
1 cup - Vegetable oil
1 Egg
3 tbsp - Kosher salt
1 tbsp - Poultry seasoning
½ tsp - Ground black pepper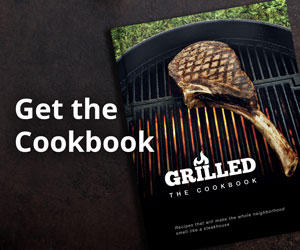 Preparation
Combine all ingredients except for the chicken into a blender and mix until emulsified.

Preheat your grill for direct heat at 400°F.

Place chicken into a reclosable plastic bag and pour half of the marinade into the bag. Seal and store in the refrigerator for 4 hours, up to overnight. Keep the remaining marinade in a separate container in the refrigerator.

Remove chicken from the marinade and pat dry with paper towels.

Grill the chicken over direct heat with the lid closed. Cook until the internal temperature of the chicken reaches 165°F on an instant read thermometer, flipping every 8 to 10 minutes to grill evenly. Brush the chicken with the remaining marinade for the last 10 minutes of cooking.

Remove chicken from the grill and let rest at room temperature for 10 minutes before serving.