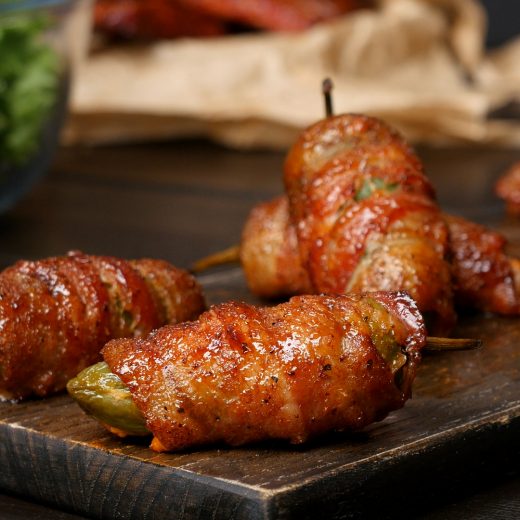 If you're a fan of spicy, smoky flavours, you're going to love our Texas Twinkies recipe. These stuffed jalapeños are filled with a creamy mixture of cream cheese, smoked brisket, and sharp cheddar cheese, then wrapped in bacon and seasoned with barbecue seasoning. And if that wasn't enough, they're grilled to perfection on a Memphis Grill and brushed with barbecue sauce for extra flavour. Trust us, these Texas Twinkies are sure to be a hit at your next barbecue. Give this recipe a try and bring some spice to your grill game.
Ingredients
12 Jalapeños
8 oz - Cream cheese, softened
5 oz - Smoked brisket
3 oz - Sharp cheddar cheese, grated
1 tsp - Smoked paprika
12 slices Bacon
Barbecue seasoning, store-bought or homemade
Barbecue sauce, store-bought or homemade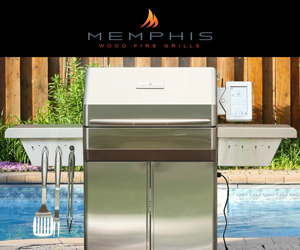 Preparation
Set your Memphis Grill to 275°F in indirect flame mode with the indirect insert. We recommend using oak or mesquite wood pellets.
Slice jalapeños halfway through below the stem then make a perpendicular cut to form a "T". Gently open jalapeños, being careful not to break them, and scrape off the flesh and seeds with a spoon or a knife. If desired, keep some of the flesh to mix back into the stuffing.
In a large bowl, combine the cream cheese, smoked brisket, sharp cheddar, smoked paprika, and if desired, some jalapeño flesh for extra heat.
Stuff each jalapeño with the cream cheese mixture, then wrap with a slice of bacon and season with barbecue seasoning.
Place stuffed jalapeños on the grill and close the lid. Cook until bacon reaches desired doneness, between 35 min to 1 hour. Brush with barbecue sauce halfway through cooking.
Remove from the grill and let rest for 10 minutes before serving.