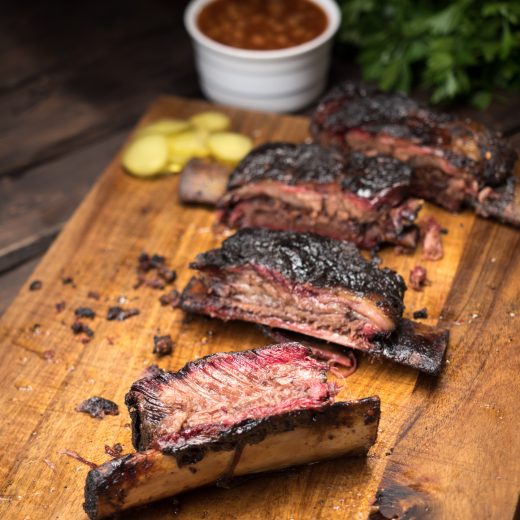 Humans have been eating beef since the prehistoric times. Today, the obsession with beef comes not only from traditions, but also from its high quality nutrients and delicious flavor profile. Each cut has it own decadent and succulent flavor, and beef ribs are no exception! While quite popular in Chinese and Korean cuisine, beef ribs have no equals in the hands of a pitmaster. Slowly smoked to perfection, this beef ribs recipe has it all and will most definitely win over your guests and family. With their impressive Jurassic size and melt-in-your-mouth tenderness, beef ribs are for the ultimate carnivore trophy. It will definitely get the neighbors talking!
Ingredients
Beef ribs
1 Rack of beef short ribs, 4 to 6 bones
2 tbsp - Ground black pepper
2 tbsp - Kosher salt
1 tsp - Garlic powder
1 tsp - Hot pepper flakes
Wood chunks for smoking, preferably oak and/or pecan
Mop sauce
1 cup - Apple cider vinegar
½ cup - Olive oil
½ cup - Water
¼ cup - Louisiana Hot Sauce
1 tsp - Black pepper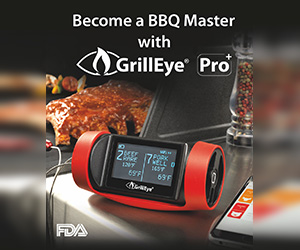 Preparation
Preheat your smoker at 250°F;
In a bowl, combine the ground black pepper, kosher salt, garlic powder and hot pepper flakes. Generously rub the seasoning blend on all sides of the beef ribs.
Place the beef ribs in your smoker and toss a few wood chunks onto hot coals for smoking. Cook the beef ribs until the internal temperature of the meat reaches 200°F on an instant read thermometer. About 6 to 8 hours. Wrap the ribs in aluminum foil or butcher paper for the last two hours of cooking.
While the beef ribs are smoking, make the mop sauce: whisk all ingredients in a saucepan then bring to a boil for 5 minutes. Use the mop sauce to baste the beef ribs every hour.
Once the beef ribs are done, remove from the smoker and let rest at room temperature for 30 minutes. Slice and serve.