Ingredients
1 Large bag tortilla chips
3 Roma tomatoes
⅓ Red onion
⅓ cup - Fresh cilantro
1 clove Garlic
3 tbsp - Lime juice
2 tbsp - El Yucateco XXXTRA Hot Sauce, plus more for serving
1 Jalapeño pepper, sliced
1 cup - Monterey jack cheese, shredded
1 cup - Cheddar cheese, shredded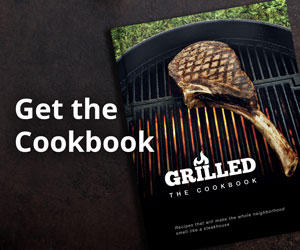 Preparation
Preheat your grill to 350°F for indirect heat.

In a food processor, combine tomatoes, red onions, cilantro, garlic, lime juice and XXXTRA Hot Sauce. Pulse until chunky. Set aside.

Arrange half the tortilla chips to cover the bottom of the skillet. Layer chips with shredded cheese, homemade salsa and slices of jalapenos. Repeat for another layer.

Place skillet on the grill  and close the lid. Cook until cheese is completely melted, about 15 minutes.

Drizzle with XXXTRA Hot Sauce and serve.