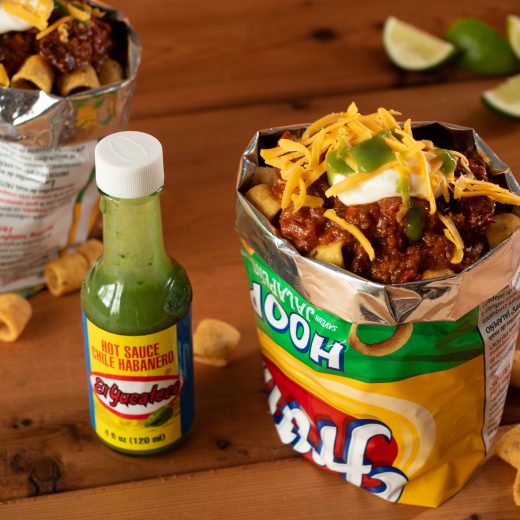 Ingredients
2 tbsp - Butter
2 lb - 80/20 ground beef
1 White onion, chopped
2 tbsp - El Yucateco Green Habanero sauce, plus more for serving
2 cloves Garlic, finely chopped
2 tbsp - Chili powder
1 tbsp - Smoked paprika
1 tsp - Dijon mustard
½ can - (14 oz) Diced tomatoes
⅓ cup - Beer, ale or lager
Salt and pepper to taste
¾ cup - Cheddar cheese, shredded
½ cup - Sour cream
4 (2 oz) Single serve Frito bags, your favorite flavor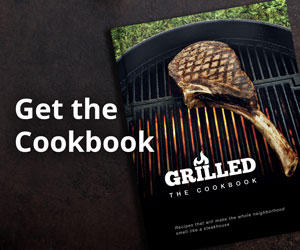 Preparation
Preheat your smoker or grill for indirect heat at 300°F.

In a cast iron pot over medium heat, cook ground beef and onion in melted butter until beef is cooked and onions are golden brown. Add the Green Habanero sauce, garlic, chili powder, smoker paprika and dijon mustard and continue to cook for a few minutes. Add the diced tomatoes and beer and season with salt and pepper to taste.

Place the pot of chili in your smoker or grill over indirect heat and toss a few wood chunks onto hot coals for smoking. Cook until desired consistency, about 45 min to 1 hour.

Open the Frito bags and empty half the chips in a bowl. Fill each bag with chili and top with sour cream, cheddar cheese and a few more dashes of Green Habanero sauce. Serve.