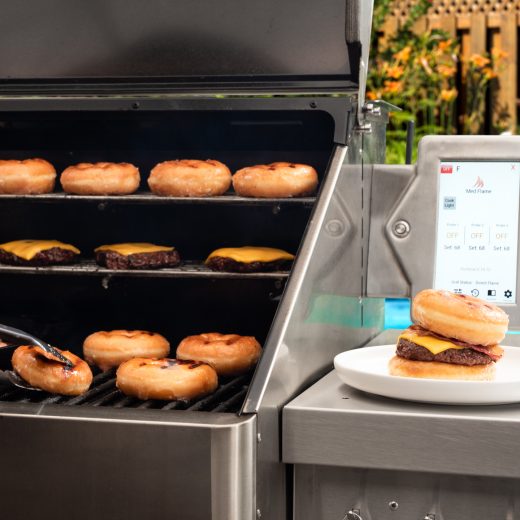 As the aroma of sizzling bacon and juicy burgers filled the air, I knew it was going to be a good day. I couldn't wait to sink my teeth into the infamously delicious Luther Burger. With a patty made of ground beef mixed with crispy fried onions and a hint of Worcestershire sauce, this burger was bound to be juicy and flavorful. And the addition of glazed donuts as buns? Pure genius. As the burgers reached their perfect temperature, I topped them with a slice of American cheese, allowing it to melt and blend with all the other delicious umami flavors. Finally, the finishing touch – a strip of crispy, savory bacon. I took a bite, and all my taste buds were in heaven. This was the ultimate indulgence for any burger lover.
Ingredients
2 lb - 20/80 Ground beef
1 cup - (4 oz) Crispy fried onions
2 tbsp - Worcestershire sauce
6 strips Bacon
2 slices American cheese
12 Glazed donuts
Salt and pepper to taste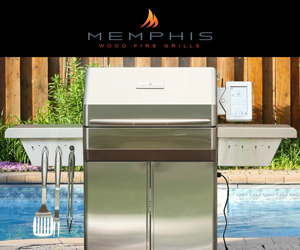 Preparation
Set your Memphis Grill to Medium flame made with the direct flame insert. We recommend using apple wood pellets.

Combine ground beef with crispy fried onions and worcestershire sauce. Form into 6 equal sized patties and season with salt and pepper.

Grill bacon with the lid open to desired doneness, around 2 to 4 minutes per side. 

Grill burgers with the lid open until they reach an internal temperature of 160°F, about 4 to 6 minutes per side. Move grilled burger patties to your grill's warming rack and top with a slice of American cheese.

Grill donuts for 30 seconds per side. 

Assemble burgers with grilled donuts as buns, a grilled burger patty and a slice of bacon.