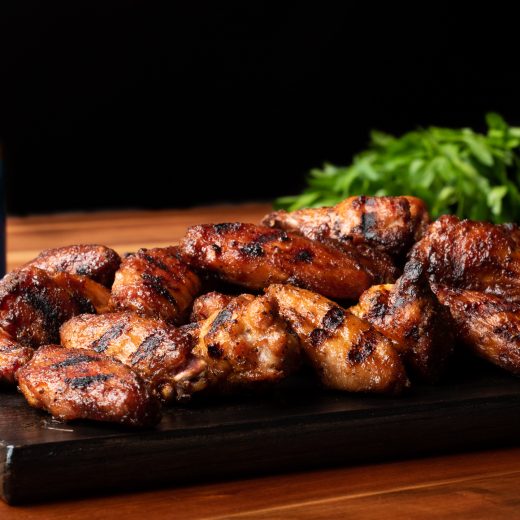 Chicken wings have long been a staple of Southern cuisine, while the idea of basting them with scorching hot peppery sauce is fairly recent. Often enjoyed in correlation with American football, it is no secret that spicy chicken wings are the no.1 choice at tailgating events – thanks to their short cooking time and conviviality. Most importantly, nothing is more satisfying than enjoying spicy chicken wings with a tall buck of ice cold beer. With this specific spicy chicken wings recipe, we are calling out the chileheads and hot sauce enthusiasts. Although extremely tasty, the name Fire-Eater was chosen for a reason. For those of you who can handle heat, prepare yourself to enjoy one of the most crispy, savory and tender spicy chicken wings you'll ever have. No need to go to a sports bar to enjoy the next game, bring the event to your backyard instead!
Ingredients
Chicken Wings
6 lb - Chicken wings
¼ lb - Olive oil
1 tbsp - Kosher or coarse salt
1 tbsp - Black pepper
1 tbsp - Garlic powder
2 tsp - Smoked paprika
¼ tsp - Celery seed powder
Fire-Eater Sauce
6 tbsp - Tomato sauce
6 tbsp - Brown sugar
¼ cup - White vinegar
¼ cup - Butter
1 tsp - Garlic salt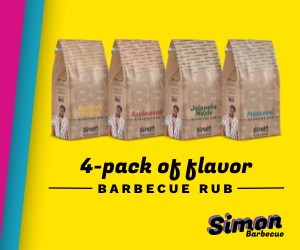 Preparation
Preheat your grill for indirect cooking at 400°F – if you are using a charcoal grill, spread lit charcoal across half of the bottom grate. If you are using a gas grill, turn half of the burners to high and leave the other half closed;
In a large bowl, pour the olive oil onto the chicken wings and mix to coat evenly;
Combine the kosher salt, black pepper, garlic powder, smoked paprika and celery seed powder into a bowl. Sprinkle the dry rub mixture onto the chicken wings and mix to coat evenly;
Place the chicken wings in your grill over indirect heat and close the lid. Cook until the chicken wings reaches 165°F on an instant read thermometer, 30 to 25 minutes;
While the chicken wings are cooking, combine all Fire-Eater Sauce ingredients into a sauce pan or skillet and bring to a simmer for 5 minutes. Set aside;
Once the wings have reached their targeted internal temperature, brush with the Fire-Eater Sauce on both side then sear over direct for 5 seconds per side. Remove from the grill and serve directly.