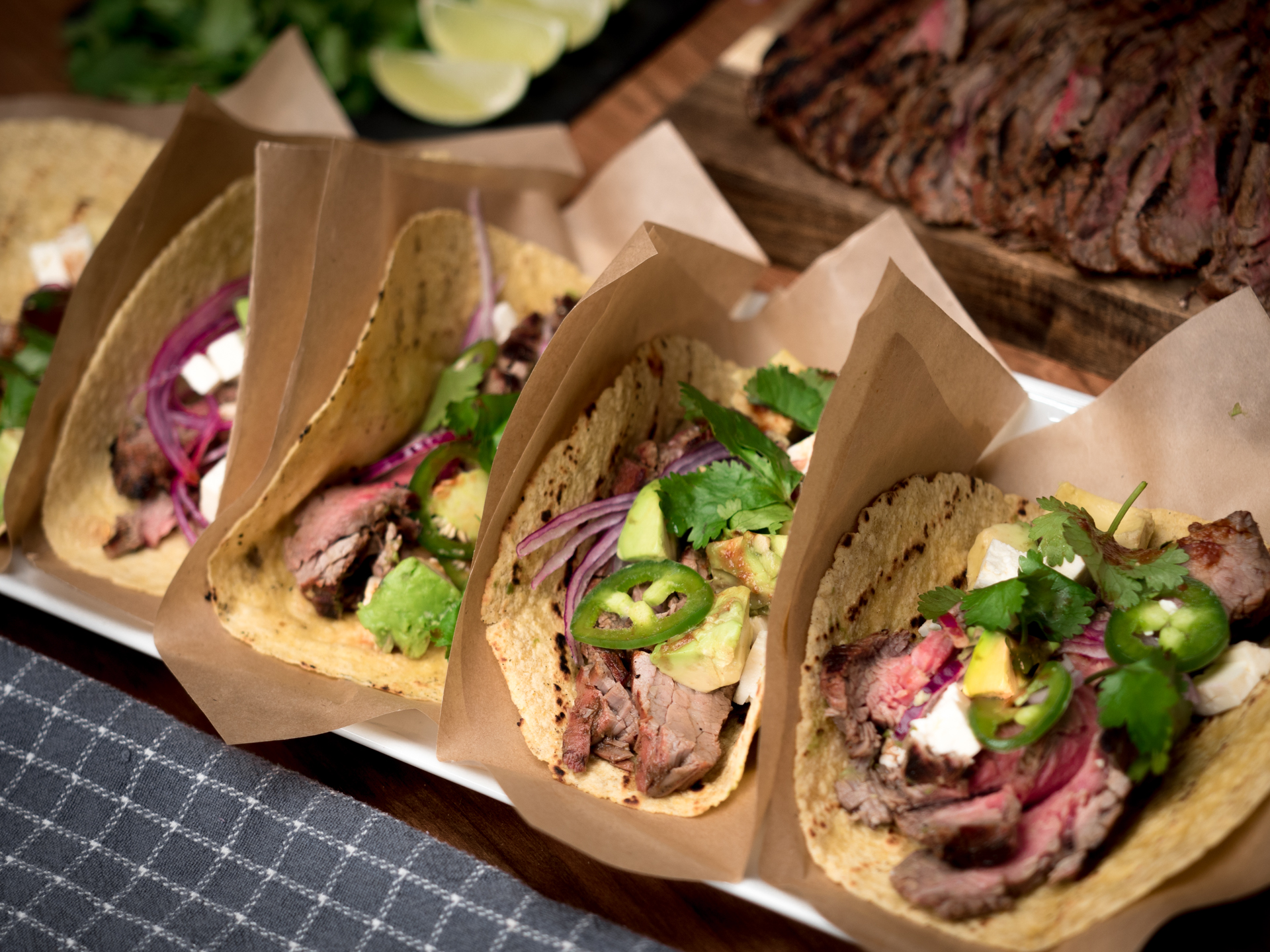 Looking for a reason to get your grill raging hot, sear your favorite cut of beef and spread that steakhouse smell throughout your whole neighborhood? These grilled steak tacos won't leave you disappointed. To make grilled steak tacos extremely tender and flavorful, a whole flank steak is marinated in a blend of tequila, chipotle peppers, herbs and spices, then flame-seared to a perfect medium rare on a sizzling hot grill. Once garnished with jalapeños, avocados and queso fresco, these grilled steak tacos will practically melt in your mouth while bursting with flavors. There is simply no reason not to celebrate National Taco day next October with a backyard get together and some tequila grilled steak tacos!
Ingredients
Tacos
1 Whole flank steak, 24 to 32 oz
1 Red onion, minced
2 cup - Queso fresco, diced
3 Jalapeño peppers, sliced
2 Avocados, diced
1 cup - Cilantro
Lime wedges
Hot sauce, your favorite kind
6 to 12 Corn tortillas
Marinade
½ cup - Olive oil
½ cup - Tequila
¼ cup - Lemon juice
2 tbsp - Worcestershire sauce
1 tbsp - Paprika
1 tbsp - Salt
2 Chipotle peppers in adobo, finely chopped
1 tsp - Black pepper
1 tbsp - Fresh oregano, chopped
1 tbsp - Dijon mustard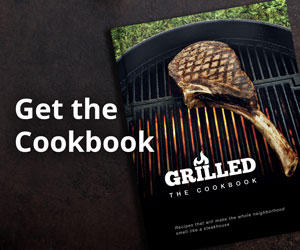 Preparation
Make ¼ inch deep cuts spaced 1 inch from each other on both side of the flank steak to allow the marinade to better penetrate the meat;
Combine all the marinade ingredients into a bowl then pour over the steak; Let marinate for 8 hours in the refrigerator;
Preheat your grill for medium/high heat;
Place the marinated flank steak on your hot grate over direct heat and cook for 4 to 5 minutes per side with the lid closed;
Once cooked to desired doneness, remove the steak from the grill, cover it with aluminum foil and let it rest at room temperature for 10 to 15 minutes;
Slice the flank steak across the grain into 1/4 inch thick slices;
Assemble your tacos into warm corn tortillas with grilled steak, jalapeños, avocados, queso fresco, cilantro, red onions, lime juice and a few dash of your favorite hot sauce; Enjoy.