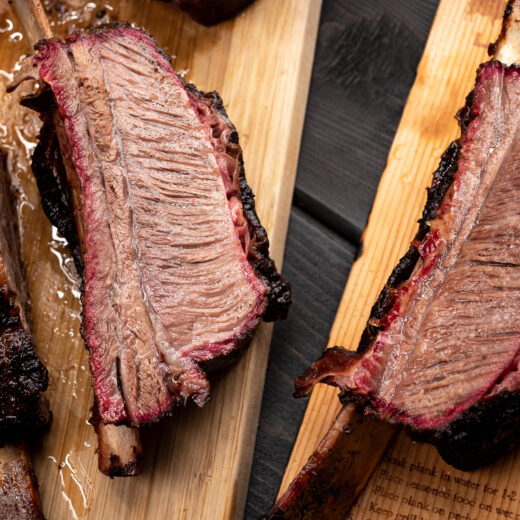 Right up: Beef ribs. Unpretentious, straight to the core, knockout flavor. Preparation is low-key, with an uncomplicated roster of ingredients. 30 minutes of prep time, and then it's a waiting game of 6 hours as the ribs tenderize in the smoky embrace of seasoned oak, hickory, or pecan wood.
Presenting your toolkit: one rack of beef short ribs, four to six bones. Liven things up with two tablespoons of mustard, salt, and black pepper. The real kicker? A spray concoction of apple cider vinegar, water, and a splash of your favored hot sauce. Simple, direct. No frills, but indisputably effective.
Preheat. Lather your rib rack in mustard. Season with vigor. Assemble your spray. Introduce ribs to smoker and offer an aromatic tribute of wood chunks to feed the fire. Cook, monitor, spray, repeat. The ritual continues until your meat thermometer reads 160°F. Next, you'll swaddle the ribs in butcher paper, returning them to the smoker as they march towards a satisfying finale at 200 – 210F. Patience rewarded, allow your labor of love to cool its heels at room temperature for an hour before grand unveiling. Slice, serve, savor.
Having prepared more smoked beef ribs than I can count, I've refined and streamlined. Fewer ingredients, less fuss, more focus on the meat itself. This recipe has become a personal favorite for backyard gatherings, with preparations starting in the stillness of early morning. [When ribs are done more than an hour before dinner, I simply dial down the smoker to 160°F, leaving the stars of the evening to bask in the warmth until the curtains rise. It's a devotion to simplicity that results in beef ribs that don't just take center stage, they are the stage.
Ingredients
Beef Ribs
1 Rack beef short ribs, 4-6 bones
2 tbsp - yellow mustard
3 tbsp - Kosher salt
2 tbsp - Ground black pepper
Apple Cider Vinegar Spray
½ cup - Apple cider vinegar
½ cup - Water
2 tbsp - Your favorite hot sauce
Tools & Supplies
Wood chunks for smoking, preferably oak, hickory or pecan
Spray bottle
FDA approved peach butcher paper
Instant read thermometer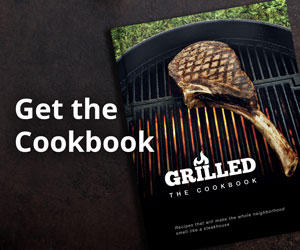 Preparation
Preheat your smoker to 250°F.
Slather the rack of beef ribs with mustard, then season with kosher salt and ground black peppers on all sides.
Combine all apple cider vinegar spray ingredients in a spray bottle and set aside.
Place beef ribs in your smoker and toss a few wood chunks onto hot coals for smoking. Cook until the internal temperature of the meat reaches 160°F. Spray to keep moist every hour.
Wrap beef ribs in butcher paper and place back in the smoker. Continue cooking until internal temperature reaches between 200 and 210°F.
Let beef ribs rest in butcher paper at room temperature for 1 hour before slicing.