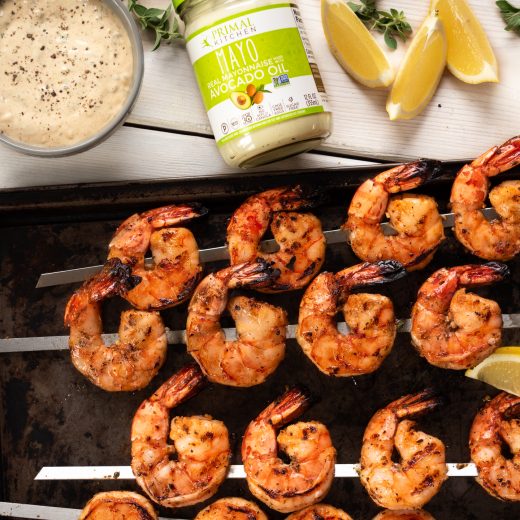 Discover the delicious flavors of the South with this amazing BBQ grilled shrimp recipe, featuring succulent shrimp marinated in a blend of spices and grilled to perfection, paired with a zesty New Orleans remoulade sauce. This grilled shrimp recipe has its roots in the rich culinary traditions of New Orleans, drawing inspiration from the city's love for bold, spicy flavors and fresh seafood.
This grilled shrimp recipe is perfect for those who appreciate the taste of the sea, elevated by a well-balanced combination of spices and herbs. The secret to its irresistible taste lies in the harmonious partnership between the BBQ grilled shrimp and the tangy New Orleans remoulade sauce, creating a dish that will delight your taste buds and leave you craving more.
As someone who values high-quality, wholesome ingredients, I knew that Primal Kitchen was the ideal partner for this grilled shrimp recipe. Their Avocado Oil and Spicy Brown Mustard not only complement the flavors of the dish but also add an extra layer of richness and depth, ensuring a dining experience that's both satisfying and memorable.
The journey of perfecting this grilled shrimp recipe began with my fascination for New Orleans cuisine and my desire to capture the essence of its vibrant food culture. I experimented with various combinations of ingredients, but it was the remoulade sauce that proved to be the most challenging. After several attempts, I finally struck the perfect balance of flavors, resulting in a New Orleans remoulade sauce that's tangy, spicy, and utterly addictive.
So, if you're looking for a unique and mouthwatering seafood dish to impress your family and friends, look no further than this incredible BBQ grilled shrimp recipe with its unforgettable New Orleans remoulade sauce. Trust me, once you've tried it, you'll want to make it a regular part of your grilling repertoire. Enjoy!
Ingredients
Shrimp
16 to 20 Jumbo shrimp
½ cup - Primal Kitchen Avocado oil
2 tbsp - Lemon juice
2 Garlic cloves, finely chopped
1 tsp - Dried oregano
1 tsp - Onion powder
1 tsp - Hot Paprika
1 tsp - Coarse sea salt
½ tsp - Ground black pepper
New Orleans Remoulade
1 cup - Primal Kitchen Mayo with avocado oil
2 tbsp - Primal Kitchen Spicy Brown Mustard
2 tbsp - Capers, chopped
1 Garlic clove, pressed
1 Scallion, finely chopped
2 tsp - Worcestershire sauce
½ tsp - Cayenne powder
Juice from half a lemon
Salt and pepper to taste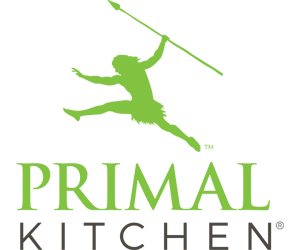 Preparation
In a bowl, combine shrimp with Primal Kitchen Avocado oil, lemon juice, chopped garlic, dried oregano, onion powder, hot paprika, coarse sea salt and black pepper. Mix to coat evenly then store in refrigerator for 30 minutes, up to 2 hours;
Combine all New Orleans Remoulade ingredients into a bowl and set aside in refrigerator;
Preheat your grill for direct heat;
Remove shrimp from marinade and thread onto flat metal skewers;
Grill shrimp over direct heat for 2 to 4 minutes per side;
Serve grilled shrimp with remoulade sauce.