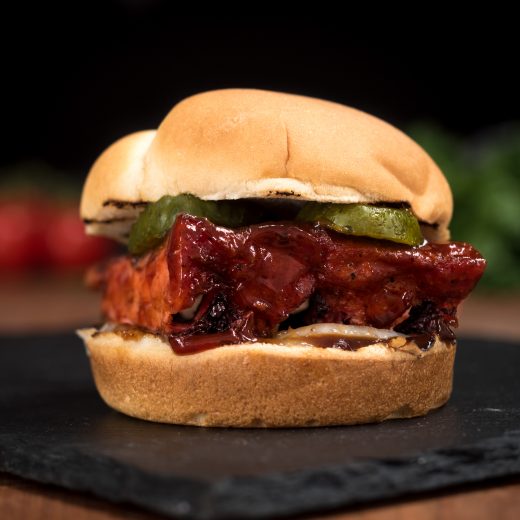 Sometimes source of curiosity, definitely epic and delightful, this ribs sandwich recipe can feed an entire party and will make your backyard barbecue a definite success. A Texas specialty, the ribs sandwich is a tradition that dates back from the 1920s.  At the time, after buying meat, workers would go to the general store and buy some other fillers such as bread, pickles and onions. From the less prosperous times was born the ribs sandwich. This variation of the ribs sandwich, slowly cooked and prepared without bones, is truly remarkable and an effortless way to impress your guests.  With its classic barbecue taste, our honey BBQ ribs sandwich is, not surprisingly, an easy to make crowd pleaser!
Ingredients
2 Slabs of baby back ribs
3 tbsp - Cane sugar
2 tbsp - Smoked paprika
2 tbsp - Kosher salt
2 tsp - Black pepper
1 tsp - Garlic powder
1 tsp - Onion powder
⅔ cup - KC Masterpiece® Sweet Honey & Molasses Barbecue Sauce
½ White onion, sliced
16 Dill pickles
8 Nature's Own® Hamburger Butter Buns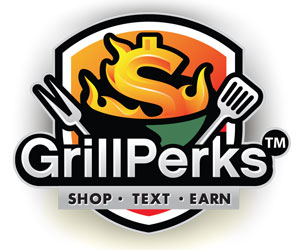 Preparation
Preheat your grill for indirect at 225°F: spread unlit coals across one third of the grilling area and place a water pan filled with water alongside the coals; Pour half a chimney of hot coals on top of the unlit ones;
Using a butter knife and some paper towels, remove the rubbery membrane under both slabs of ribs; Mix the cane sugar, smoked paprika, salt, pepper, onion and garlic powder into a bowl and use to generously season the ribs on both side;
Place the ribs in your grill for indirect cooking and close the lid; cook the ribs for about 6 hours at 225°F;
Brush both slabs of baby back ribs with KC Masterpiece® Sweet Honey & Molasses Barbecue Sauce and cook for another hour;
Remove the ribs from your smoker. cover with aluminum foil and let rest for 15 minutes;
Flip the ribs upside down and carefully remove every bone trying not to breaking the whole slab;
Slide both slabs of ribs into 3 to 4 servings; Assemble your honey BBQ ribs sandwich into grill burger buns with BBQ sauce, sliced white onions, a portion of boneless ribs and a few pickles; Enjoy.