Ingredients
1 Large cauliflower, cut into florets
3 tbsp - Extra virgin olive oil
Salt and pepper to taste
¼ cup - Tahini
2 tbsp - Fresh lemon juice
1 Garlic clove, minced
Warm water as needed
Chopped parsley and toasted sesame seeds for garnish (optional)
Toasted sesame seeds for garnish (optional)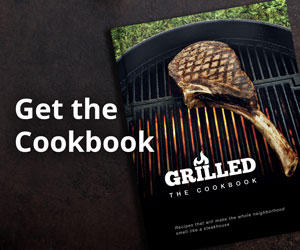 Preparation
Toss cauliflower florets in olive oil, salt, and pepper.
Preheat your grill for direct grilling at medium-high heat.
Grill cauliflower florets until partially charred and tender.
While the cauliflower is grilling, mix the tahini, lemon juice, garlic, and warm water to form a creamy sauce.
Drizzle the tahini sauce over the grilled cauliflower and finish with a sprinkle of chopped parsley and toasted sesame seeds.