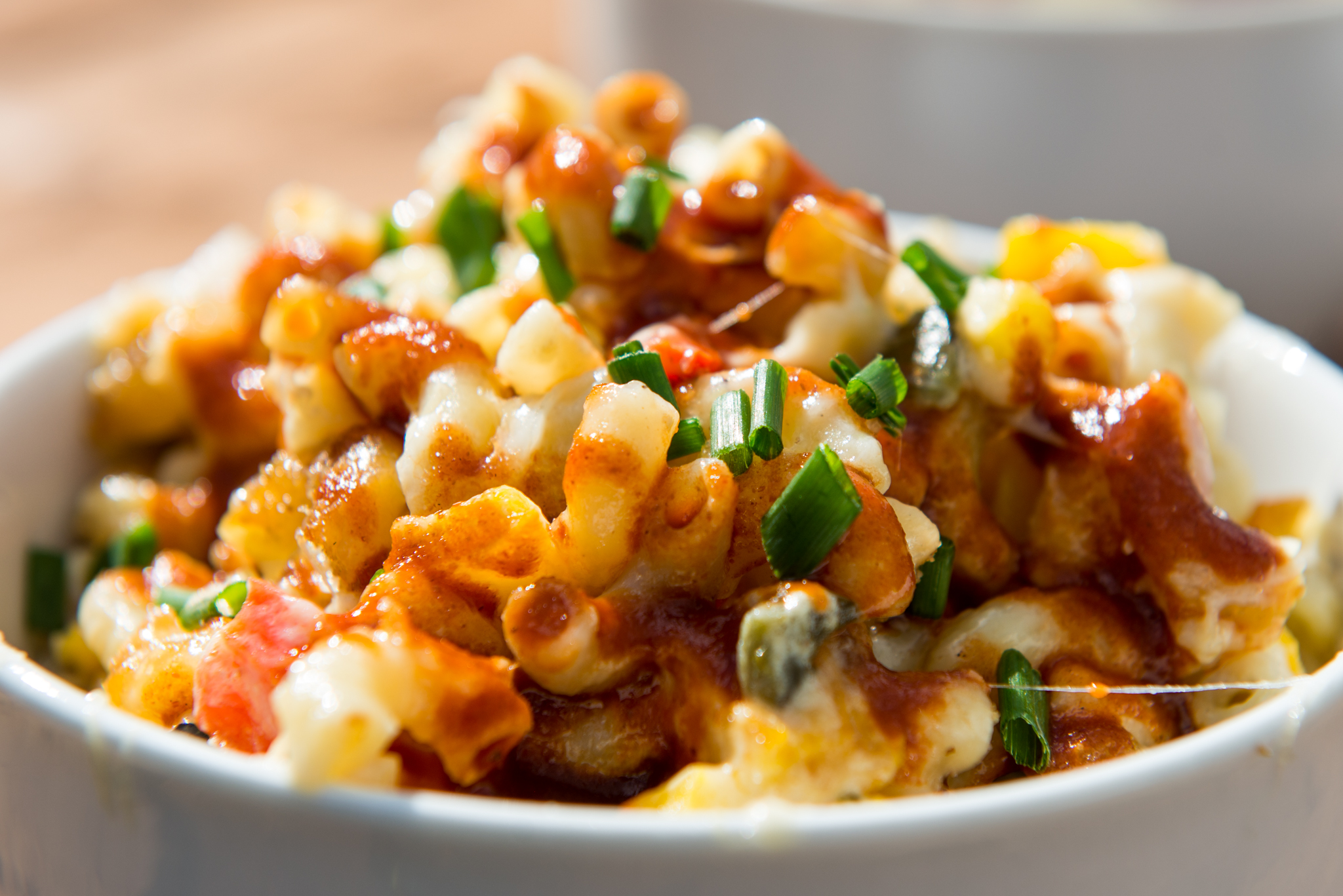 Ingredients
3 cup - Elbow macaroni
2 tbsp - Olive oil
2 Garlic cloves, minced
2 Bell peppers, red and yellow
1 Red onion
1 Corn on the cob
4 Jalapeños, seeded
3 tbsp - Flour
2 cup - Half-and-half
2 tbsp - Dijon mustard
1 cup - Shredded mozzarella, firmly packed
1 cup - Shredded gouda, firmly packed
1 cup - Shredded old cheddar, firmly packed
½ tbsp - Freshly ground black pepper
2 tbsp - Bread crumbs
Chives, chopped (optional)
Chipotle hot sauce (optional) ...but highly recommended
You will also need
Wood chips, preferably oak, soaked in water for 1 hour
Preparation
Preheat your grill for indirect, having hot coals on on side of the barbecue and nothing on the other;
Cook 2 to 3 cups of elbow macaroni according to the package instructions, then drain;
Grill the vegetables over medium heat for about 3 minutes per side, take off the grill and slice;
In a cast iron pot or sauce pan, cook the garlic with the olive oil until golden brown; add the sliced vegetables, flour, and stir for 1 minute; add the half-and-half and Dijon mustard, simmer for 5 minutes;
Place the cooked macaroni in a medium sized aluminum foil pan then add the cream mixture, shredded cheeses, black pepper and mix. Add the bread crumbs on top;
Place a handful of pre-soaked wood chips onto hot coals, close the lid and cook for about 15 to 20 minutes.
Suggestion: Serve with chives on top and a good amount of chipotle hot sauce.