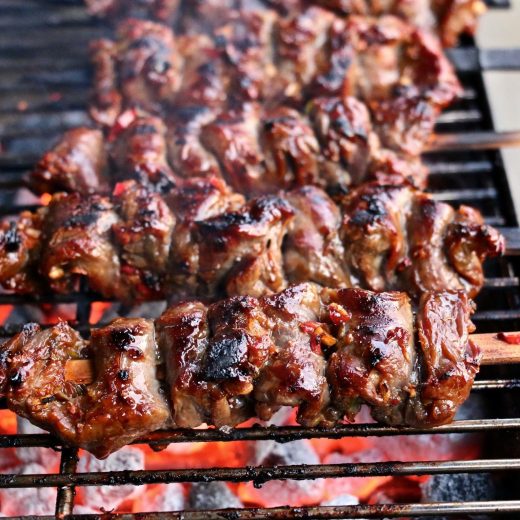 Ingredients
1 ½ lb - Skirt steak, cut into long strips against the grain of the meat
1 Garlic clove, minced
½ tbsp - Ginger, grated
½ Red chili, finely chopped
Zest of a lime
1 tbsp - Light soy sauce
1 tbsp - Soft brown sugar
1 tbsp - Fish sauce
Peanut Sauce
1 tbsp - olive oil
1 Garlic clove, minced
1 Small onion, finely chopped
½ red chili, finely chopped
1 tbsp - Soft brown sugar
2 tsp - Light soy sauce
2 tbsp - Smooth peanut butter
7 oz - Coconut milk
Juice of half a lime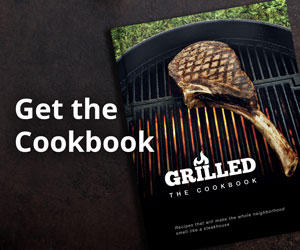 Preparation
Quick, easy and most of all incredibly tasty, this beef satay dish is a great BBQ recipe to have up your sleeve.
Satay is a Southeast-Asian dish consisting of small pieces of meat grilled on a skewer and typically served with a spiced sauce often containing peanuts.
Cooked over scorching hot charcoal, the meat takes a matter of minutes to cook after just a little preparation.  The flavours I've used here are pretty typical.  If it ain't broke…
Set up your BBQ for direct cooking, you want your charcoal screaming hot.
Combine all the marinade ingredients in a bowl, add the strips of skirt and mix well to ensure all the meat is covered.  Leave to sit for at least an hour;
Make the peanut sauce by heating the olive oil in a small saucepan, add the onion and garlic and fry gently until softened.  Add the chilli and fry for a minute.  Add the sugar, soy, peanut butter, coconut milk and lime juice and stir to combine.  Cook over a low heat for a few minutes and add a drop of water to loosen if required.  Season to taste;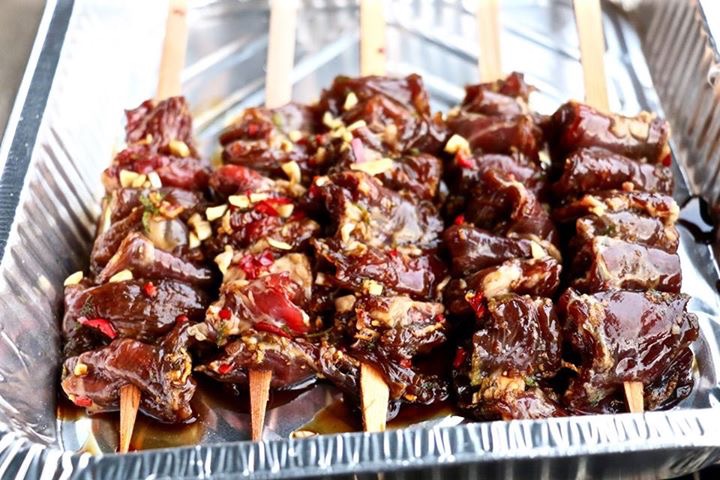 Thread the marinaded beef onto skewers and grill over a high heat for about 90 seconds, turn and repeat.
Serve the beef on a bowl of rice with the peanut sauce, a few sliced salad onions, fresh coriander and a squeeze more lime juice.