Ingredients
Fish 'n' Chips
¾ cup - All-purpose flour
¼ cup - White rice flour
1 tsp - Sugar
1 tsp - Baking powder
¼ tsp - Baking soda
½ tsp - Sea salt
1 cup - Cold beer, lager or ale
1 ½ cup - Cod fillets, cut into pieces
Lemon wedges, to serve
French fries, to serve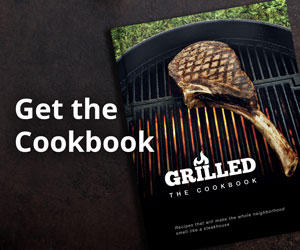 Preparation
In a bowl, combine all Habanero Dipping sauce ingredients. Refrigerate until ready to serve. 

Preheat deep fryer oil to 375 F. 

Pat dry fish fillets using paper towels.

In a large mixing bowl, whisk together all-purpose flour, rice flour, sugar, baking powder, baking soda and salt. Add beer and whisk gently until incorporated but not fully smooth. 

Dip fish pieces into batter one at a time and immediately transfer to hot oil. Fry fish, 4 pieces at a time, for about 5 minutes or until golden brown, rotating halfway through frying. 

Remove from oil and transfer to a baking sheet lined with paper towels. Serve with habanero dipping sauce, lemon wedges and french fries.