Get ready for a snack sensation with Hot Pepper Candied Bacon! In just 45 minutes, you'll be indulging in the ultimate balance of sweet and heat. The secret to its mouth-watering flavor is a mixture of Lousiana-style hot sauce and maple syrup.
Preheat the grill, mix the ingredients, and let the magic begin as you brush the bacon with the spicy sugar mixture and cook to perfection. Repeat the process for maximum flavor and prepare for a treat like no other. It's like a love affair between bacon and spice, and you're the lucky third wheel.
So, forget the boring old chips and dip, Hot Pepper Candied Bacon is the ultimate party-starter. Grab a beer and join the sizzle-fest, your taste buds will thank you!
Ingredients
1 lb - Bacon
2 cup - Brown sugar
½ cup - Lousiana hot sauce
⅓ cup - Maple syrup
1 tsp - Hot pepper flakes
1 tsp - Hot Paprika
½ tsp - Onion powder
½ tsp - Garlic powder
¼ tsp - Black pepper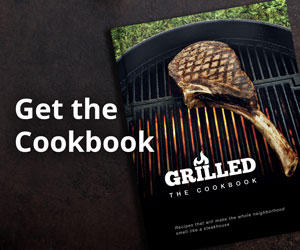 Preparation
Preheat your grill for indirect cooking at 300°F;

In a bowl, mix brown sugar, hot sauce, maple syrup, hot pepper flakes, paprika, onion powder, garlic powder and black pepper.

Lay bacon strips on a large baking pan and brush with the spicy sugar mixture. Flip the strips to brush both sides. Keep the remaining spicy sugar mixture for later.

Place bacon on the grill over indirect heat and close the lid. Cook for 10 minutes then brush bacon again on both side with the spicy sugar mixture. Repeat the cooking and brushing process 3 or more times, until the bacon looks fully cooked.

Remove bacon from the grill and let rest for 20 minutes before serving.