Ingredients
1 lb - Flank steak
⅓ cup - Honey
⅓ cup - El Yucateco Red Habanero Sauce, plus more to serve
3 tbsp - Soy sauce
1 tsp - Toasted sesame oil
2 tbsp - Chives, finely chopped
1 tbsp - Toasted sesame seeds
Wooden or metal skewers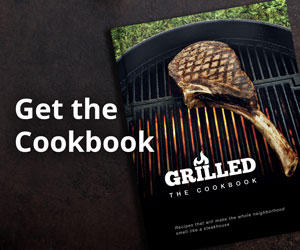 Preparation
Preheat your grill for direct heat at 450°F. 

Cut flank steak across the grain into 1½ inch wide strips. 

In a baking dish, combine honey, Red Habanero Sauce, soy sauce and sesame oil. Reserve half of the marinade and set aside.

Add beef strips to the baking dish and mix to coat with marinade. Refrigerate for 1 hour.

Thread meat onto skewers. 

Grill over direct heat about 2 minutes per side or until desired doneness. 

Brush with the reserved marinade and sprinkle with chives and sesame seeds. For an extra kick of flavor and heat, drizzle with more Red Habanero Sauce.