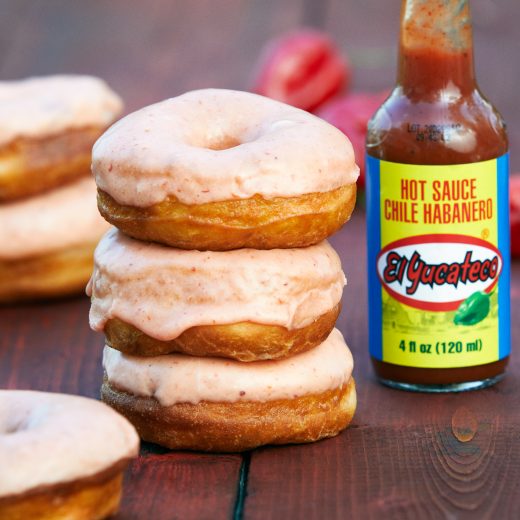 As the final credits rolled after my fifth viewing of Twin Peaks, I found myself consumed by thoughts of donuts and pitch-black coffee – or, I might say, as black as midnight on a moonless night. The show's atmospheric charm had left me with a craving that had to be satisfied.
Around that time, we happened to be working with El Yucateco, who granted us the creative liberty to conjure up innovative recipes. My recent Twin Peaks marathon must have subconsciously inspired me, guiding me toward the sweet, singular concoction I was about to create.
One evening, after indulging in some fiery, El Yucateco-infused roast beef sandwich, I devoured a donut to quell the heat. To my surprise, the combination was nothing short of divine. It was then that I knew I had stumbled upon something truly unique – a fusion of flavors that would honor both the boldness of El Yucateco's hot sauce and the comfort of a classic donut, giving birth to the donut I had been dreaming of; the Red Habanero Donut.
Over the following weeks, I meticulously crafted batch after batch of spicy donuts, determined to find the perfect balance of heat. It took six attempts, each one bringing me closer to the ideal marriage of sweet and spicy, until I finally achieved the most irresistible spicy donut.
As I sit here, savoring a damn fine cup of black coffee, my thoughts drift toward those tantalizing spicy donuts, and I can't help but feel a twinge of longing. With their perfect blend of fiery glaze and fluffy, soft interior, they would be the ideal accompaniment right now. It's a taste sensation that I believe any hot sauce aficionado with a sweet tooth would undoubtedly approve of.
Ingredients
Donuts
1 cup - Buttermilk at room temperature
2 tsp - Active dry yeast
2 Eggs
½ cup - Unsalted butter, melted and cooled slightly
¼ cup - Sugar
1 tsp - Salt
4 cup - All-purpose flour
Vegetable oil for deep frying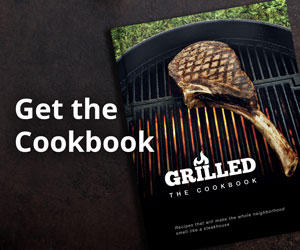 Preparation
In a bowl, combine buttermilk and yeast. Let sit at room temperature for about 10 minutes or until the mixture is slightly foamy. 

In a large mixing bowl, combine flour, sugar and salt. Add eggs, melted butter and buttermilk mixture. Transfer to a lightly floured surface and knead for about 5 minutes or until dough is smooth. 

Transfer dough to a lightly oiled bowl, cover with plastic wrap and let rest at room temperature until dough has doubled in size, about 1 hour.

Transfer dough to lightly floured surface and roll to ½ inch thickness. With a cookie cutter, cut circles of about 3 inch diameter. Using a smaller cookie cutter, cut ½ inch holes at the center of the donuts. Transfer donuts and holes to a baking sheet and cover with lightly oiled plastic wrap. Let rest at room temperature until donuts has almost doubled in size, about 45 minutes.

Preheat deep fryer oil to 350 F. Fry 4 donuts at a time until golden brown, about 4 minutes, rotating halfway through frying. Remove from oil and transfer to a baking sheet lined with paper towels. Leave to cool completely. Repeat to fry donut holes.

In a medium bowl, whisk together icing ingredients until smooth. Dip one side of each donut into icing and transfer to a wire rack to rest for 10 minutes. Dip donut holes fully into icing.