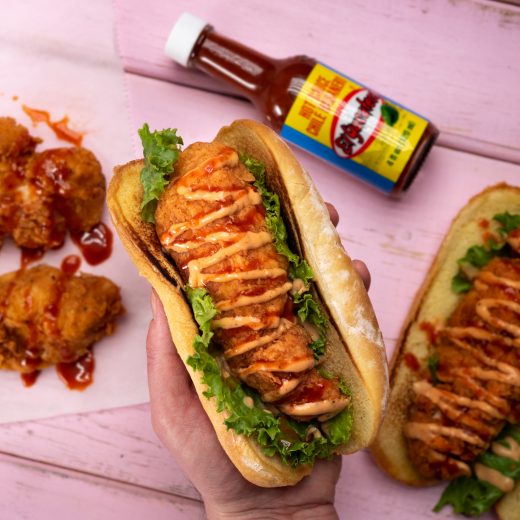 Ingredients
Chicken
3 Chicken breasts, boneless and skinless
2 cup - Buttermilk
3 tbsp - Poultry seasoning, your favorite kind
1 tbsp - El Yucateco Red Habanero Sauce
2 cup - Self-rising flour
2 tsp - Cornstarch
Vegetable oil for frying
1 bunch Green leaf lettuce
6 Jumbo sausage buns
Habanero Smack Sauce
1 cup - Mayonnaise
3 tbsp - El Yucateco Red Habanero Sauce
1 tbsp - Honey
2 tsp - Cider vinegar
1 tsp - White pepper
½ tsp - Garlic powder
¼ tsp - Sea salt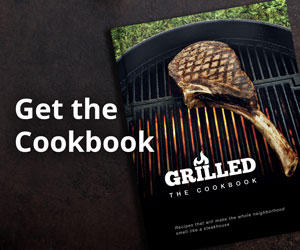 Preparation
Cut chicken breasts in half lengthwise and place into a reclosable plastic bag. Combine buttermilk, 2 tbsp poultry seasoning and 1 tbsp Red Habanero sauce in a bowl then pour the mixture into the bag. Store in refrigerator for 4 hours.

Combine all Habanero Smack Sauce ingredients into a bowl then transfer to a squeeze bottle. Set aside in refrigerator until ready to use.

Heat oil to 350°F in a deep fryer or frying pan.

In a bowl, combine self-rising flour, 1 tbsp poultry seasoning and cornstarch.

Remove chicken from buttermilk and directly toss into the flour mixture to coat. Carefully place chicken into the hot oil and fry until the internal temperature of the meat reaches 165°F, about 10 to 12 minutes. Remove from oil and let rest for 5 minutes on a plate lined with paper towels.

Assemble the chicken sandwiches into lightly toasted sausage buns with green leaf lettuce, a fried half chicken breast and a drizzle of honey habanero smack sauce. For an extra kick of flavor and heat, top with a few more dashes of Red Habanero sauce.