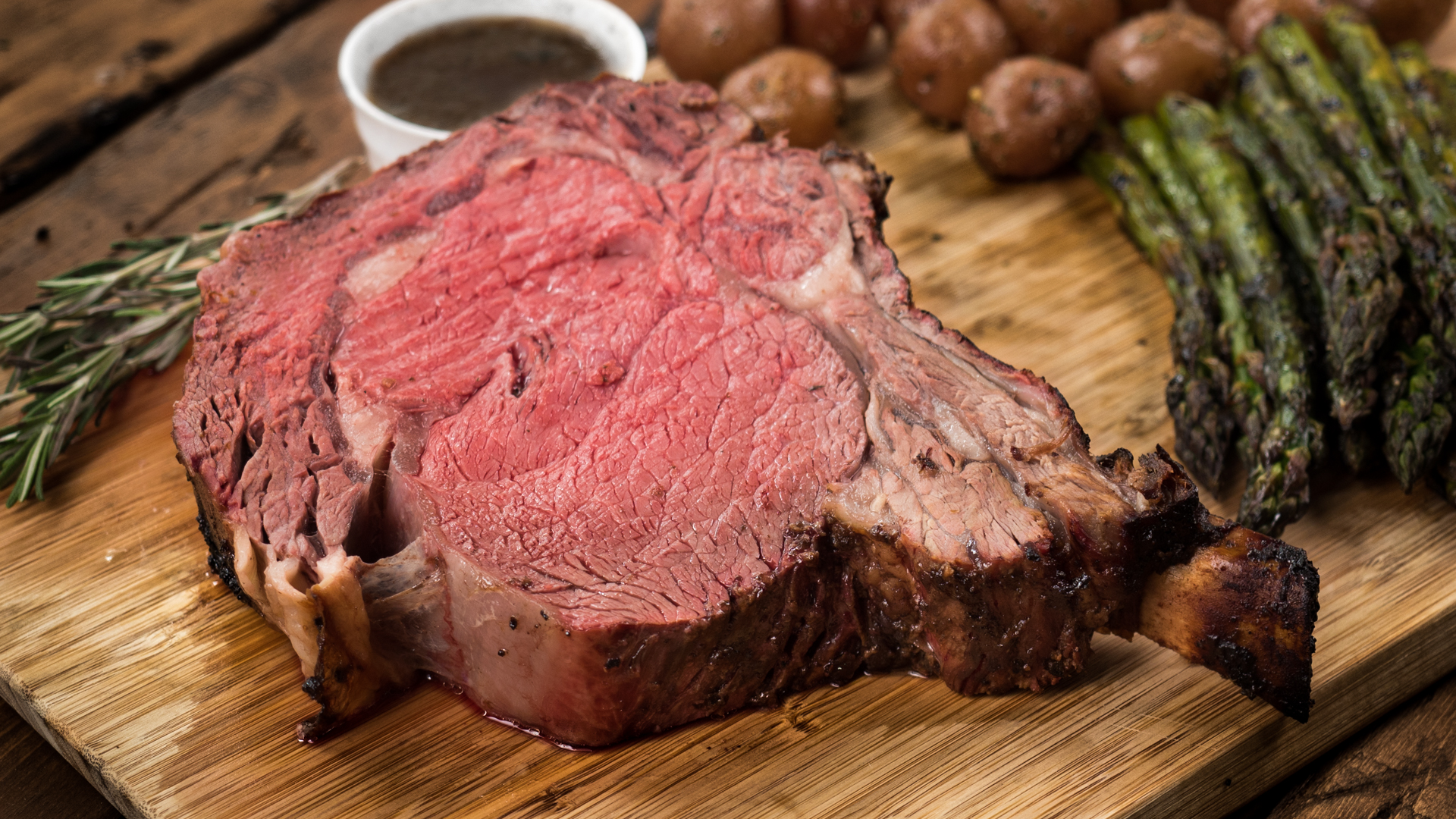 Numerous steakhouse restaurants in America are acclaimed for their smoked prime rib. From California to New York City, smoked prime rib is often proclaimed one of the most flavorful, tender and juicy item on the menu. Also known as a standing rib roast, the prime rib is often the center of Sunday traditions and many other great occasions bringing people together. This smoked prime rib recipe incorporates a perfect assortment of fresh herbs and spices, elegant notes of oak wood smoke, and one of the best cuts of beef available. Worthy of your most important family and friend gatherings, this smoked prime rib recipe is guaranteed to leave everyone speechless.
Ingredients
Bone-In Prime Rib, 8 pounds or more
Garlic & Herb Wet Rub
⅔ cup - Olive Oil
1 tbsp - Worcestershire sauce
4 Cloves garlic
¼ Onion
2 tbsp - Fresh parsley
1 tbsp - Fresh rosemary
½ tbsp - Lemon zest, grated
1 tbsp - Salt
1 ½ tbsp - Black pepper
Oak wood chunks
Equipment
Aluminum drip pan
Oak wood chunks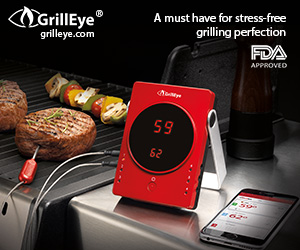 Preparation
Preheat your grill for indirect cooking; Place an aluminum drip pan filled with water under the grate and pour a chimney of hot coals alongside to separate the two cooking zones;
In a food processor, blend all of the Garlic & Herbs Wet Rub ingredients together until it becomes a liquid paste; Pour the wet rub over the prime rib and brush on all sides;
Place the prime rib in the indirect section of your grill right below the drip pan and toss 2 to 3 oak wood chunks onto hot coals for smoking. If you are using a wireless meat thermometer, insert one of its probe in the deepest section of the prime rib without touching the bones; Cook until the internal temperature of the roast reaches between 120°F to 130°F, depending on desired doneness;
Take the roast off the grill to a baking or drip pan and cover with aluminum foil for 30 minutes. Slice and serve.
Note: Collect the juices from the drip pan for an outstanding au jus sauce.