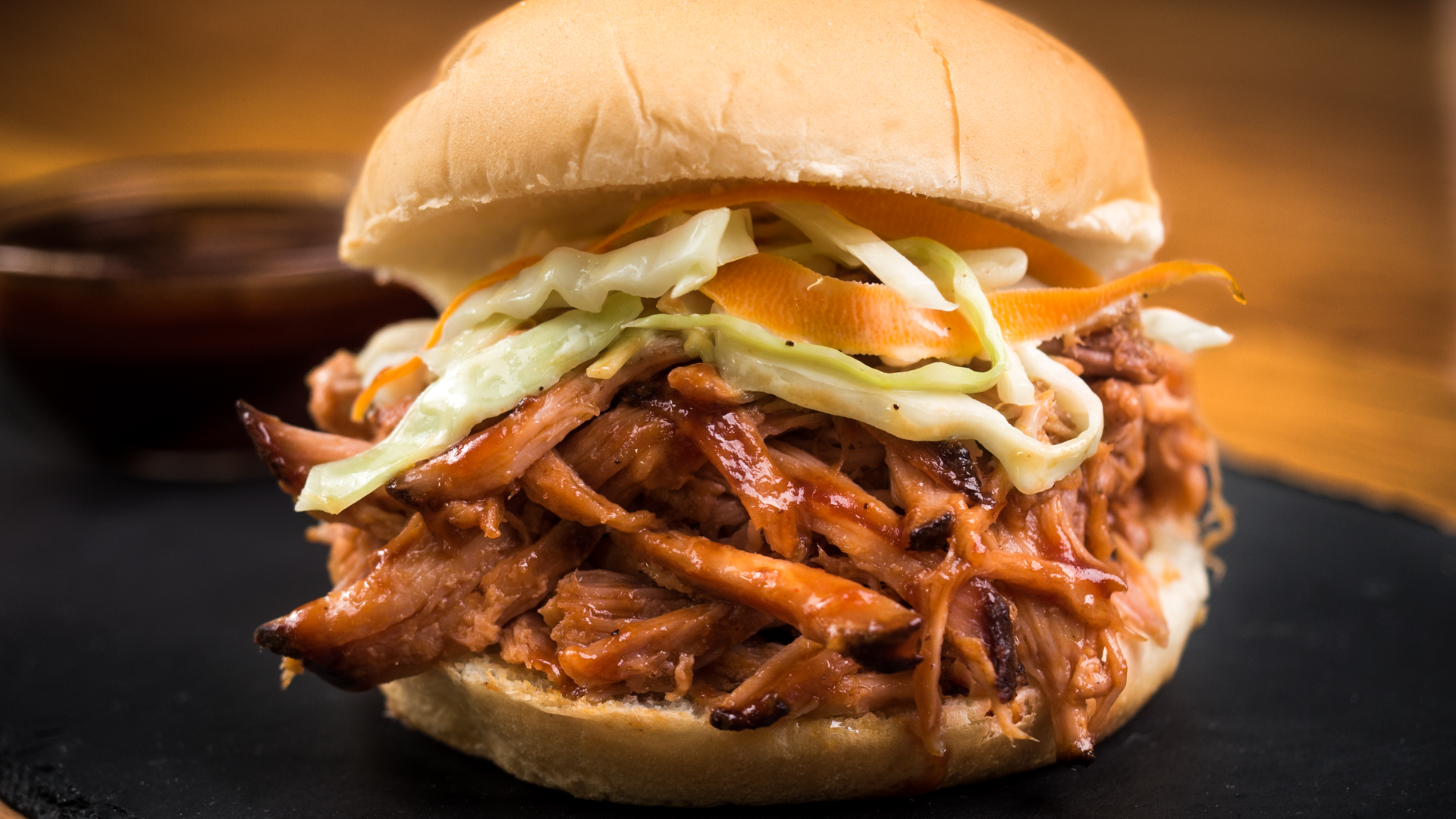 Carolina Style Pulled Pork is a recipe that holds a special place in my heart. It was the first thing I cooked when I discovered my passion for smoking meats back in my early twenties. I used to cook pork butts almost every week, and I was constantly talking about it at work, which sparked an interest in some of my friends to invest in a smoker. This recipe is a great place to start for someone who has just purchased their first smoker and is looking for a simple, staple recipe to try.
The Carolina-style finishing sauce is said to have originated as part of the southern barbecue tradition. It's a very liquid sauce made with apple cider vinegar, salt, red pepper flakes, a little brown sugar, and a few other spices that gives the meat a tangy and slightly spicy finish. This sauce is mostly what distinguishes Carolina-style pulled pork from other types of pulled pork, giving it a distinct flavor.
This recipe can be served in burger buns with optional coleslaw and is sure to be a hit at any barbecue or gathering. Give it a try, and you'll understand why I couldn't stop talking about it.
Ingredients
Pork
6 to 10 pounds pork shoulder
2 cup - Apple cider vinegar
2 tbsp - Barbecue seasonings
2 cup - Barbecue sauce
Coleslaw (optional)
Burger buns
Rub
2 tbsp - Paprika
2 tbsp - Brown sugar
1 tbsp - Onion powder
1 tbsp - Chili powder
2 tsp - Garlic salt
2 tsp - Celery salt
1 tsp - Black pepper
1 tsp - White pepper
1 tsp - Cumin
Finishing sauce
2 cup - Apple cider vinegar
1 cup - Water
¼ cup - Brown sugar
1 tbsp - Salt
1 tbsp - Red pepper flakes
2 tsp - Black pepper
2 tsp - Hot sauce
Equipment
Aluminum drip pan
Wood chunks for smoking, preferably apple, oak and/or cherry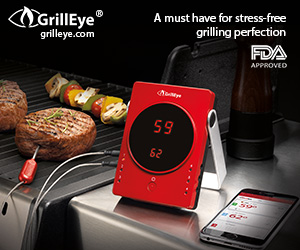 Preparation
Preheat your smoker at around 225°F;
Mix all Rub ingredients and apply a generous coating on each side of the pork shoulder;
Place the pork shoulder in your smoker and toss 5 to 6 wood chunks onto hot coals for smoking; Cook until the internal temperature of the meat reaches 205°F; Cooking time is about 7 to 10 hours – it is highly recommended to use a wireless meat thermometer; Spray the shoulder with apple cider vinegar every hour during smoking to keep it from dehydrating;
In a saucepan, mix the Finishing Sauce ingredients and bring to a simmer for 5 minutes;
Once the pork should have reached 205°F internal temperature, remove from the smoker and let rest for 1 hour at room temperature;
Using heat resistant kitchen gloves, or meat claws, shred the pork shoulder and discard all bones and pieces of fat; Pour the finishing sauce over the meat followed by barbecue seasonings and barbecue sauce; Mix well;
Assemble in burger buns with coleslaw (optional), serve and enjoy.