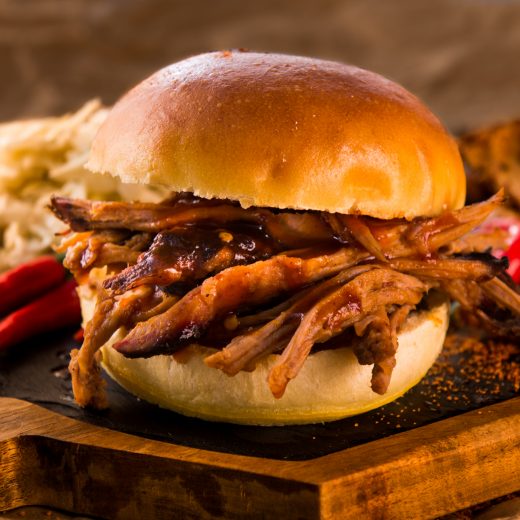 Ingredients
10 lb - Boston Butt (pork shoulder)
½ cup - Caribeque Honey Heat Rub
2 cup - Apple cider vinegar
Burger buns
Apple & Oak wood chunks for smoking
Honey Cayenne BBQ Sauce
2 tbsp - Butter
1 White onion, sliced
2 tbsp - Caribeque Honey Heat Rub
1 cup - Ketchup
½ cup - Cayenne hot sauce
1 cup - Honey
2 tbsp - Cayenne pepper flakes
1 ¾ cup - Apple cider vinegar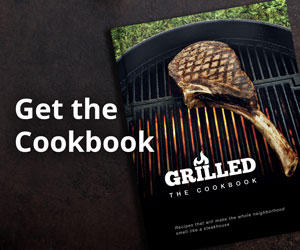 Preparation
Preheat your smoker at 250°F;
Rub the Boston Butt generously with Caribeque's Honey Heat Rub or your favorite kind of rub;
Place the pork shoulder inside your smoker and toss about 1 lb of wood chunks onto hot coals (preferably oak and apple). Smoke until the internal temperature of the butt reaches 195°F, it should take between 8 to 10 hours with your smoker at 250°F. You can reduce the cooking time by raising the temperature of your smoker but don't go higher than 350°F. Keep the meat moist by spraying, basting or moping the pork shoulder with apple cider vinegar a few times from mid cooking up to the end;
In a preheated sauce pan, sauté the onions with 2 tbsp of butter until golden brown then add all the remaining Honey Cayenne BBQ Sauce ingredients together. Simmer for 15 minutes;
Once the pork butt have reached 195°F on an instant read thermometer, take it out of the smoker and cover with aluminum foil for about 1 hour. Shred the pork with your hands using thick heat resistant rubber gloves or a pair of meat claws. Add the Honey Cayenne BBQ Sauce and mix.
Serve with grilled burger buns and coleslaw (optional).