Alright, let's be real, sides are a big deal. The burgers and dogs at your friend's last BBQ were probably spot on, especially if they were conveniently accompanied by a cooler bursting with chilled beverages. But those time-honored classics, even though they embody comfort food at its best, can only bear so much of the BBQ responsibility. It's the supporting cast—our faithful side dishes—that often catapults an ordinary backyard gathering into an epic foodie hangout, prompting your friends to bestow upon you the title of 'Supreme Overlord of the Grill', or a similar flamboyant epithet…
Fast forward to your stint as the host: your grill is sizzling, the drinks frosty, and your guests are lining up, paper plates at the ready. But as you scoop out a serving of mayo-laden macaroni salad onto their plates, you can't help but decipher their silent message: "Oh, not this again." I mean, who looks forward to a rerun of the same old trio—coleslaw, potato salad, baked beans—at every BBQ?
Time to dodge that deja vu. Let's stage a flavorful uprising against the conventional BBQ side dishes. I'm here to equip you with three standout, crowd-pleasing recipes that are bound to get your guests buzzing—and not just about your prowess at the grill or the impressively stocked cooler.
Here goes.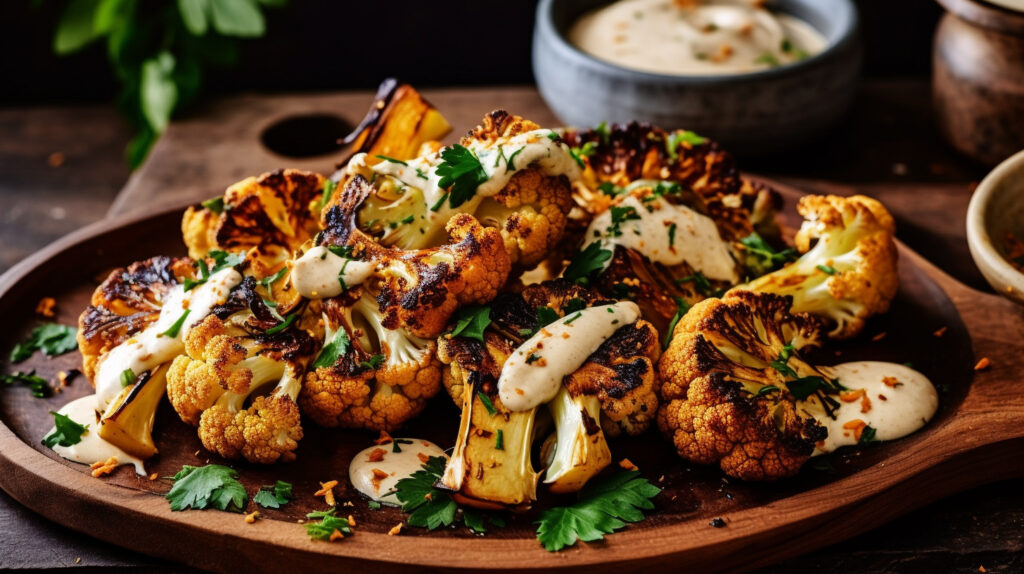 1. Smoky Charred Cauliflower with Tahini Drizzle
First up, we're giving cauliflower—a generally overlooked veggie—a VIP pass to your BBQ event. Grilling it adds a smoky flavor that elevates this humble vegetable into something truly special. A drizzle of tahini sauce brings a creaminess that will have your guests asking for seconds.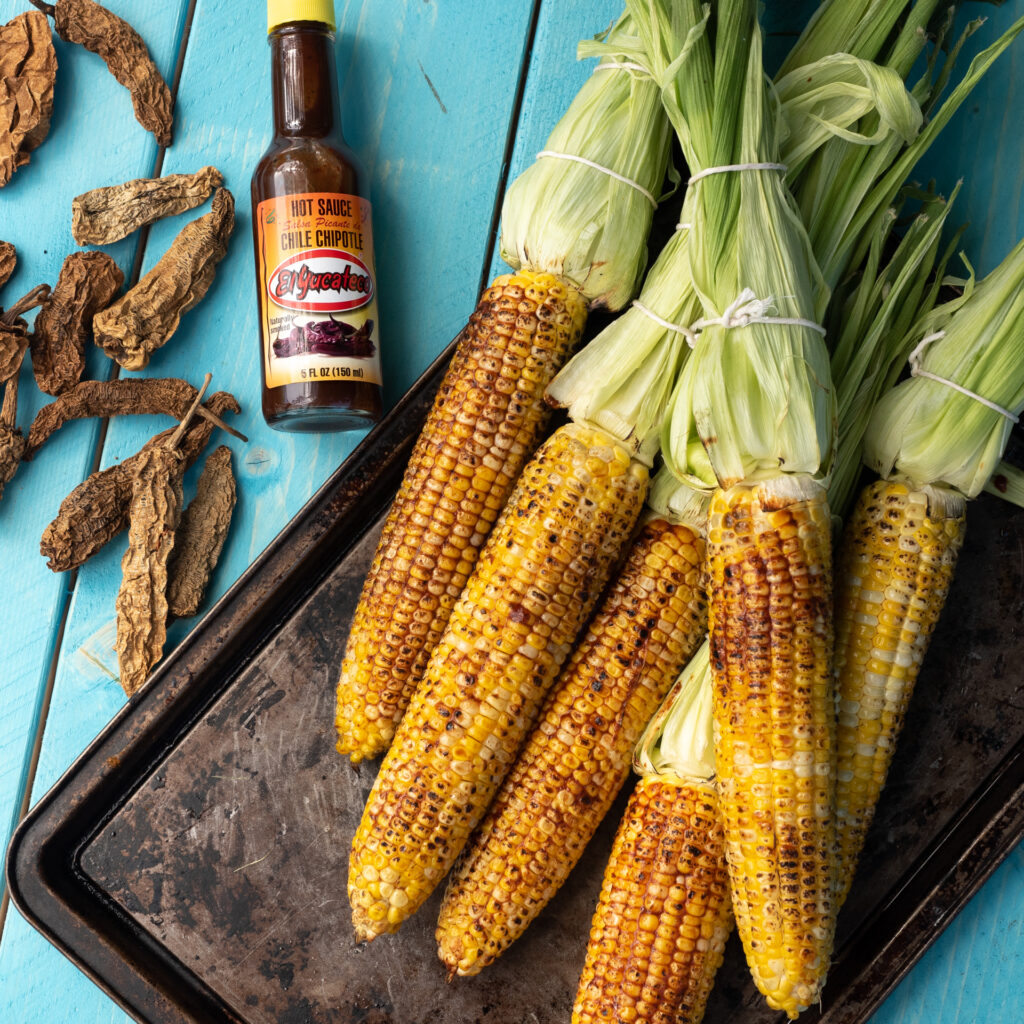 2. Chipotle Grilled Corn on the Cob
Savor sweet corn grilled with a chipotle-lime-butter mixture, delivering a smoky tangy twist to your regular corn on the cob.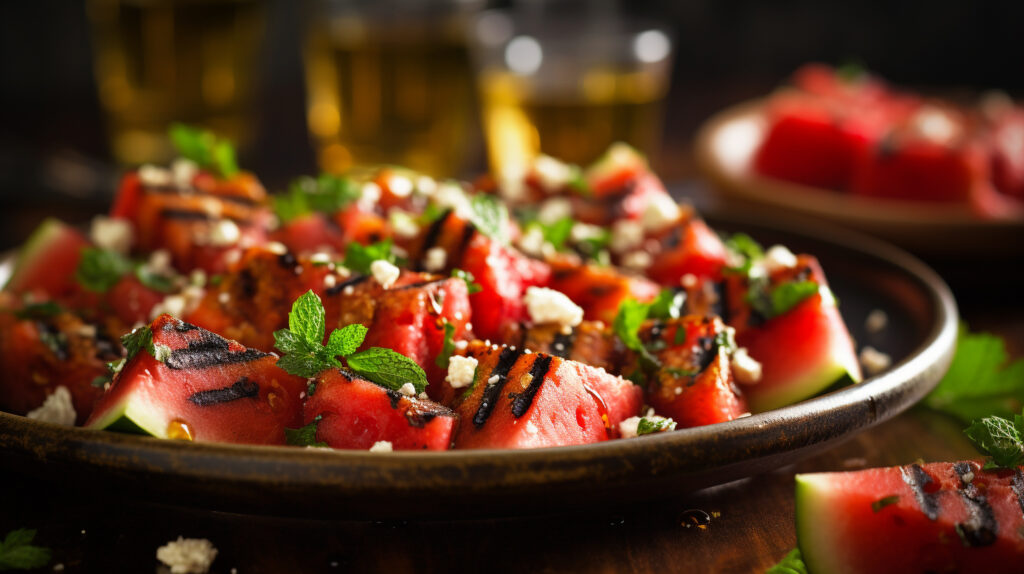 3. Grilled Watermelon Salad with Feta and Mint
Alright, I see your raised eyebrow. Grilled fruit, really? Yes. Trust me on this one. Grilling watermelon enhances its natural sweetness and lends it lovely caramelized flavors. Pair it with the tangy saltiness of feta cheese and the refreshing taste of mint, and you've got a side dish that pairs perfectly with anything you throw on the grill.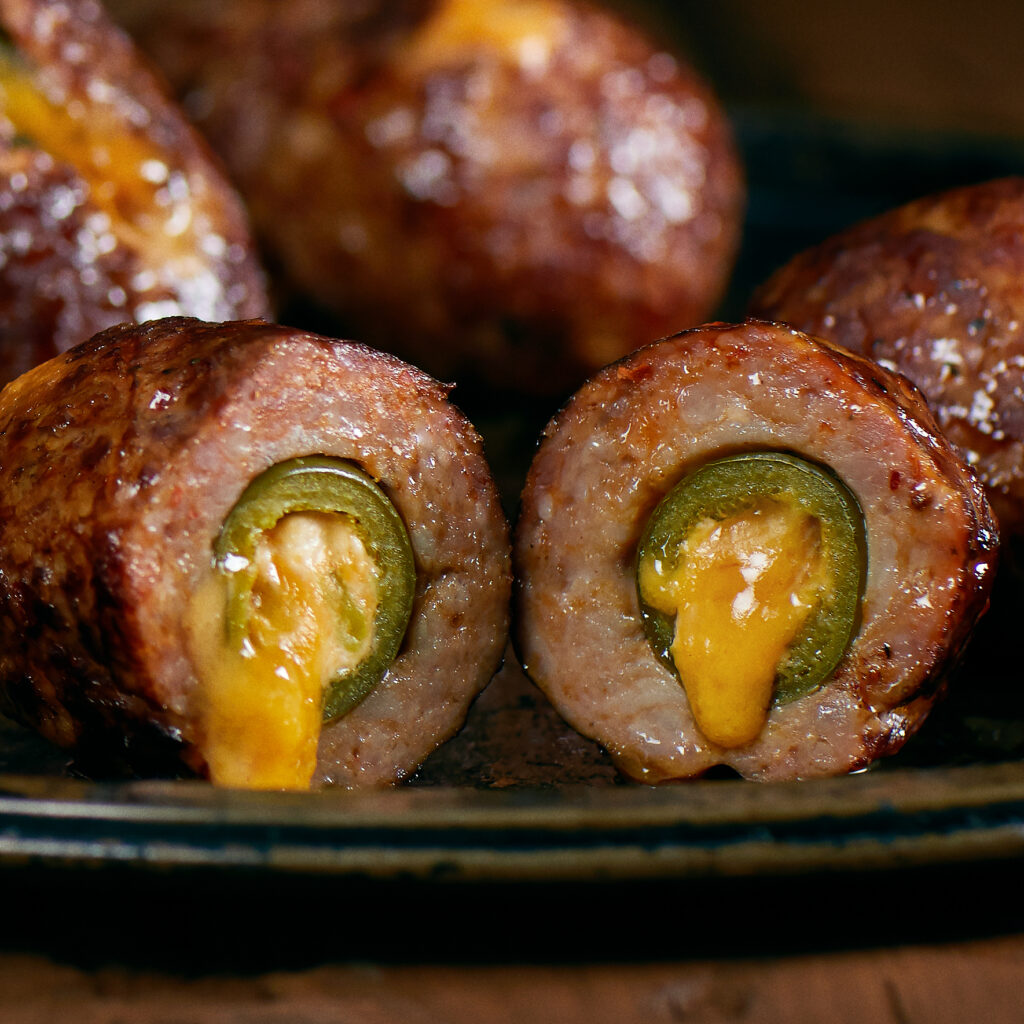 4. Armadillo Eggs
Imagine jalapeños stuffed with cheese, wrapped in sausage, and smoked to perfection. It's a Texas favorite that's sure to hit the spot.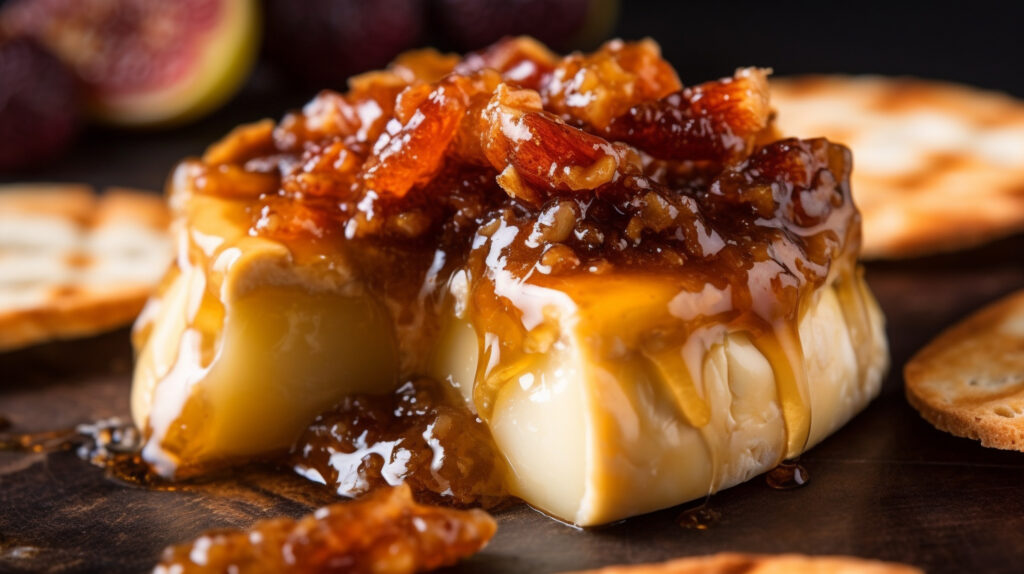 5. BBQ Baked Brie with Fig Jam
And who said BBQs and cheese don't mix? Imagine a creamy brie, transformed into a melty wonder by the BBQ heat, contrasted with the sweet touch of fig jam. It's like the unexpected plot twist in a great summer novel.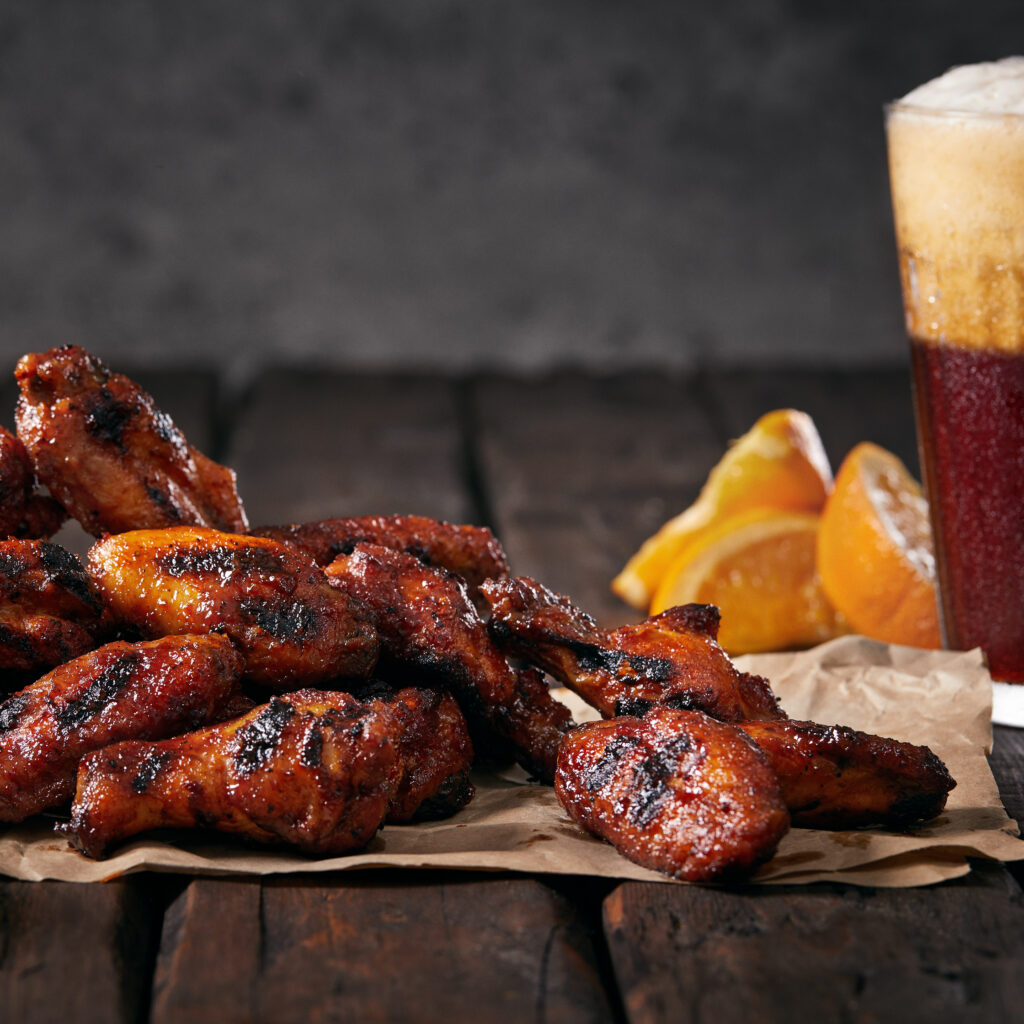 6. Root Beer Wings
Marinate your wings in a root beer, brown sugar, and Worcestershire sauce mix, then grill until caramelized. It's sweet, tangy, and ridiculously tasty.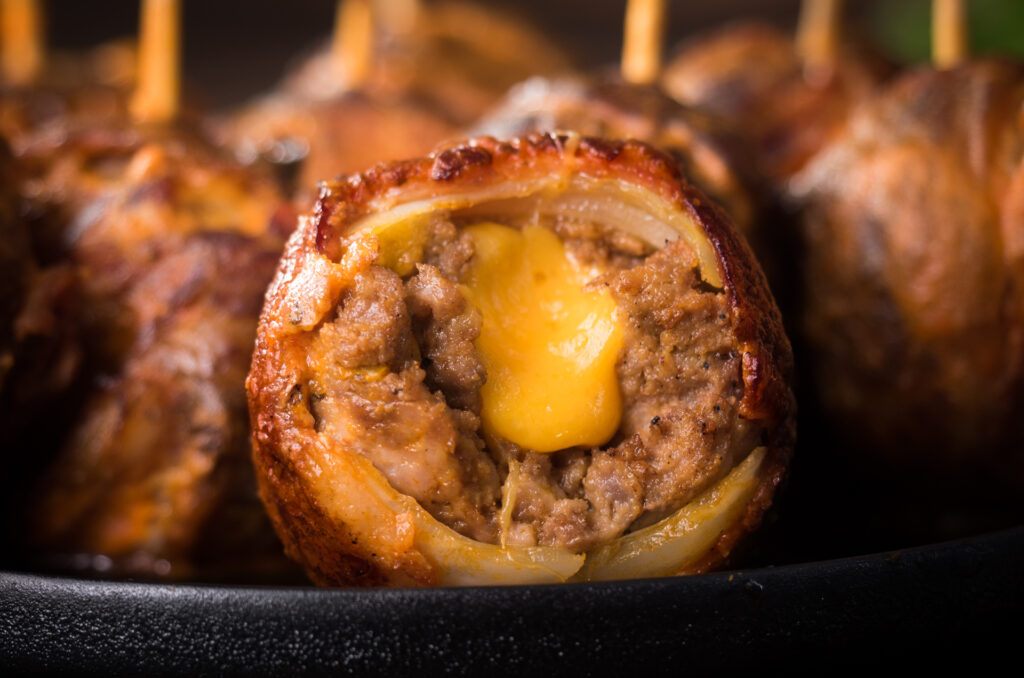 7. Cheesy Habanero Fireballs
These spicy, cheese-filled meatballs wrapped in bacon and onion shells bring a fiery kick to the BBQ, finished with a tangy Buffalo Sauce sear.
So here's to shaking things up, to stepping away from the tired, traditional sidekicks and embracing a new era of BBQ extravagance. Because as the old saying goes, "Variety is the spice of life" – or in our case, the spice of a memorable BBQ night.