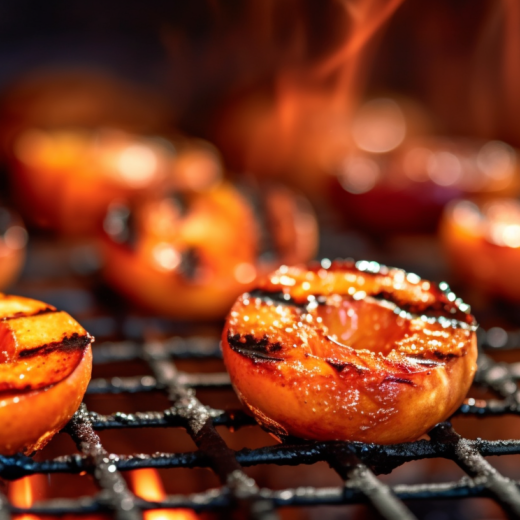 Bring a burst of vibrant flavors to your summer barbecue with this Grilled Peaches with Chili Lime Salt recipe. In just 20 minutes, you can transform four ripe peaches into an unforgettable and uniquely spiced dish that's sure to delight. This recipe invites you to the sweet world of grilled fruit, where the smoky taste of the grill combines with the sweetness of peaches, creating a tantalizing treat unlike any other.
After just a quick preparation, these peaches are slathered in melted unsalted butter, sprinkled generously with a zingy chili lime seasoning such as Tajin Classic Lime Salt, and set on the grill. The direct heat of the barbecue works its magic, caramelizing the peaches and infusing them with the smoky flavors from the grill.
After a brief 4-5 minutes on each side, the peaches will soften slightly, develop alluring grill marks, and absorb the unique chili lime seasoning. This transforms the humble peach into a delicacy that is both complex and refreshing, with a burst of flavors that truly celebrate the essence of summer grilling.
Whether served as a playful appetizer, a side dish with a twist, or a dessert that breaks away from the traditional, these grilled peaches offer a delicious surprise that your guests will be talking about long after the barbecue is over.
Ingredients
4 Ripe peaches
2 tbsp - Melted unsalted butter
3 tbsp - Chili lime seasoning, such as Tajin Classic Lime Salt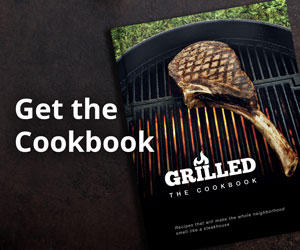 Preparation
Preheat your grill for direct heat;
Prepare the peaches: Cut the peaches in half and remove the pits. Brush the cut sides of the peaches with melted butter and season with chili lime salt.
Grill the peaches: Place the peaches cut side down onto the grill. Grill for about 4-5 minutes, or until the peaches have nice grill marks and have softened a bit. Turn them over and grill for another 4-5 minutes on the other side.