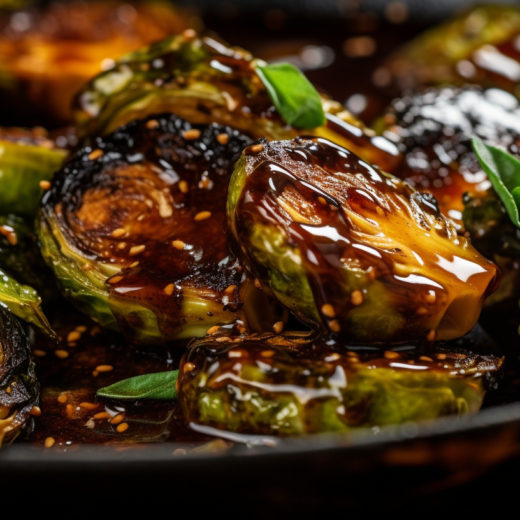 Get ready for a flavor-packed side dish with our recipe for Brussels Sprouts on the grill with Teriyaki Glaze. This delightful dish takes the humble Brussels sprout and transforms it into a smoky, charred delight, enhanced by the rich, sweet and tangy teriyaki glaze. Grilling the sprouts gives them a crispy, charred exterior while keeping the interior tender and full of flavor. The homemade teriyaki glaze, enhanced with a boosted dose of brown sugar, adds an irresistible sweet-savory balance that perfectly complements the earthy Brussels sprouts. This is far from your average vegetable side dish; it's an adventure in flavor. Perfect for a summer BBQ or a special dinner, our Brussels Sprouts on the grill with Teriyaki Glaze will change the way you think about this often-overlooked vegetable.
Ingredients
For the Brussels Sprouts
1 ½ lb - Brussels sprouts
1 tbsp - Extra virgin olive oil
Salt and black pepper to taste
Chopped green onions and sesame seeds for topping (optional)
For the Teriyaki Glaze
½ cup - Low sodium soy sauce
¼ cup - Water
2 tbsp - Mirin
2 tbsp - Brown sugar
2 tbsp - Honey
1 ½ tsp - Freshly grated ginger
1 tbsp - Minced garlic
1 tbsp - Cornstarch, dissolved in 2 tablespoons of water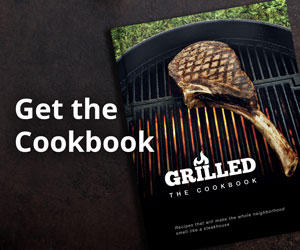 Preparation
Clean the Brussels sprouts by trimming the ends and peeling off any yellow outer leaves. Cut each one in half lengthwise. Toss them in a bowl with the olive oil, salt, and pepper.
Preheat your grill for direct grilling at medium heat.
Place the Brussels sprouts cut side down on the grill. Cook for about 5 minutes, until they are nicely charred. Flip them over and grill for another 5 minutes.
While the Brussels sprouts are grilling, combine the soy sauce, water, mirin, brown sugar, honey, grated ginger, and minced garlic in a small saucepan over medium heat. Stir the mixture until the sugar is dissolved. Slowly whisk in the cornstarch-water mixture into the saucepan and continue to stir until the sauce thickens. This should take about 2-3 minutes. Remove the saucepan from the heat.
Once the Brussels sprouts are done, transfer them to a large bowl. Pour the teriyaki glaze over the Brussels sprouts and gently toss until all the sprouts are coated. Top with sesame seeds and chopped green onions (optional) and serve.